Well, we're back after a nice long weekend at the Washington State Horse Expo. It was a great time--the horse expos are wonderful places to meet new supporters and make contacts with other groups committed to horse welfare. With Jim and Kassi away in Vancouver for some of the weekend, it was pretty quiet at the barn. The usual crowd was out to work with their horses, clean stalls, or do some training for our younger rescue residents. Saturday, Katie, Dani, and Sasha, and Becca worked with their horses (Charm, Ada, Vanilla Bean and Delilah, Buddy and Hope, respectively). On Sunday, Michelle the Carrot Lady, Katie, Sam, and Becca were all out despite the occasional blasts of cold hail and rain!
The weather has been fairly wet for the past week, but this weekend shaped up to be mostly cold and dry (except for that short period on Sunday!) The horses seemed to be happy with the drier weather, but the wind made a few of them feel a bit loopy. This week, the Pacific Northwest has the potential to be hit by some unusual late February snow. Luckily, the reduced numbers in the field make it much easier for Jim to feed.
Although we've found homes for many of our rescued friends in the past weeks, we're going to try and get the last ten of our young, healthy horses into new homes over the next few weeks. It's almost spring, and time for serious riding and training!
Here is a picture of the 37 acre field, as it's been sectioned off until April. When the horses are introduced back into this field, it takes a very short time before they're all shiny and happy, and their winter coats are gone.
Three other past horses to mention are Norma Jean, Chanel, and Jet. These three were the original load of rescue horses from the Yakima feedlot. When Jim and Sherry first went to the feedlot in 2005, they saved Norma Jean, a Percheron: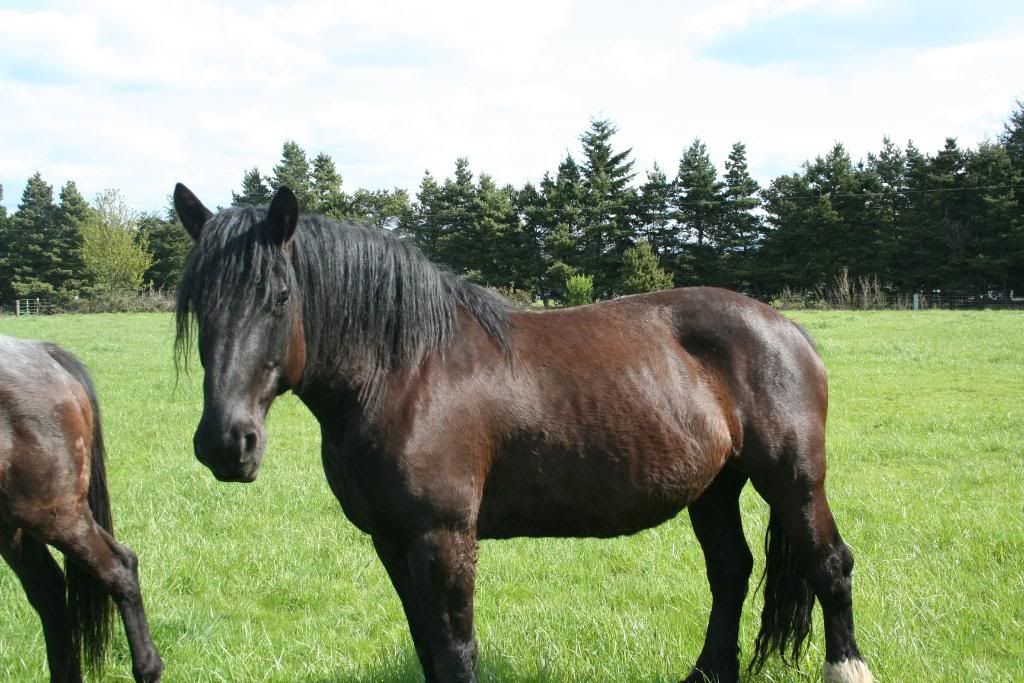 Norma Jean went to a wonderful home in Eugene--a perfect place for our first feedlot rescue
And Chanel, an adorable and uniquely colored buckskin/paint Mustang filly: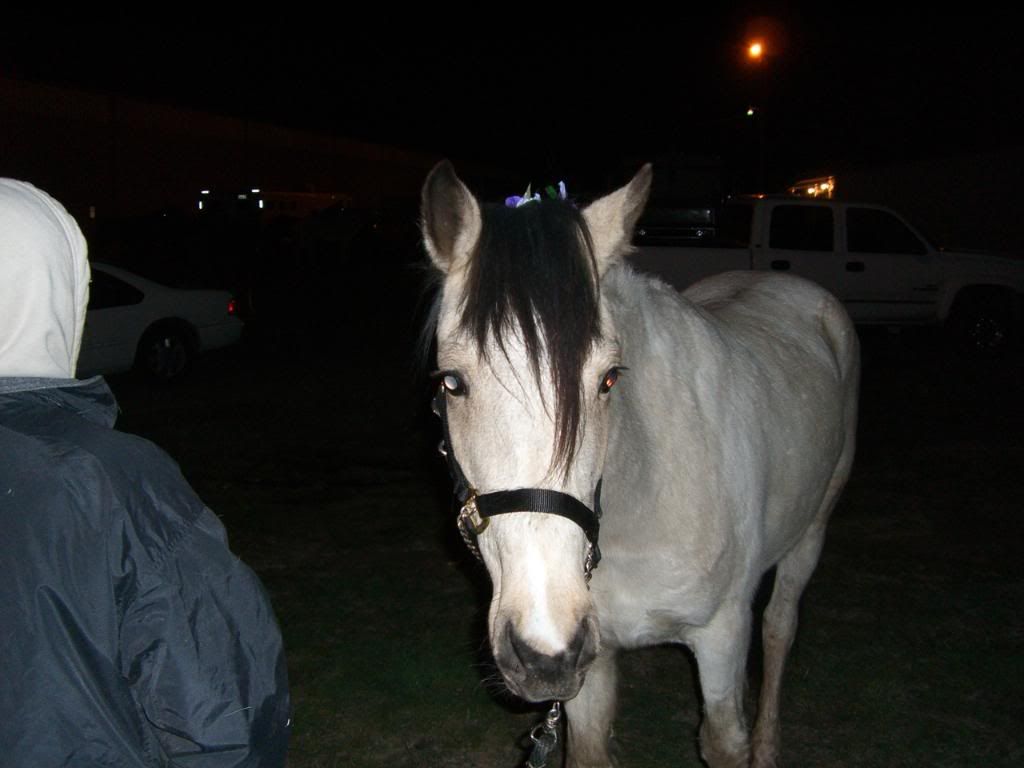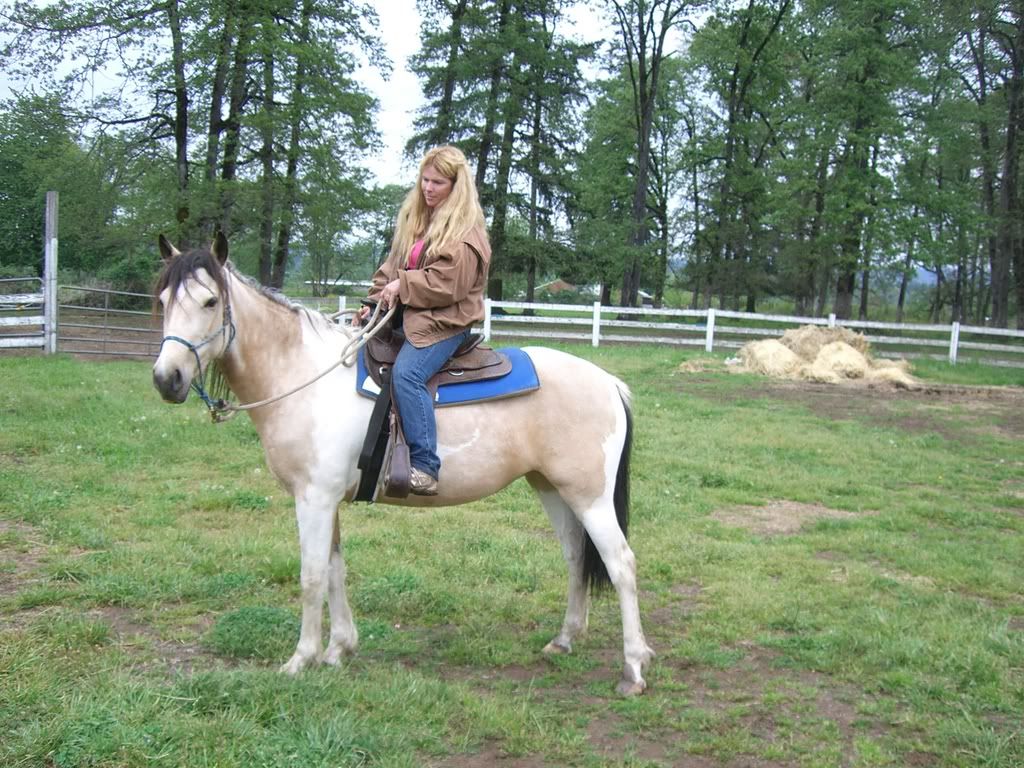 Chanel was adopted in 2009--she now lives in Northern Washington.

And last is Jet, a beautiful black Quarter Horse gelding: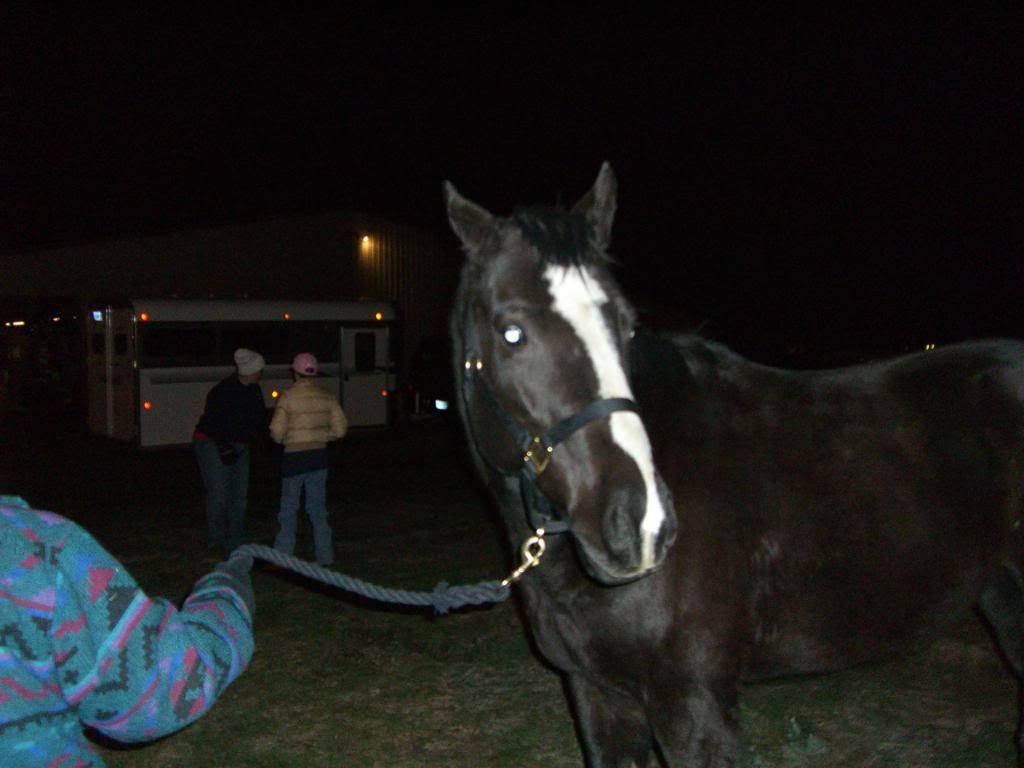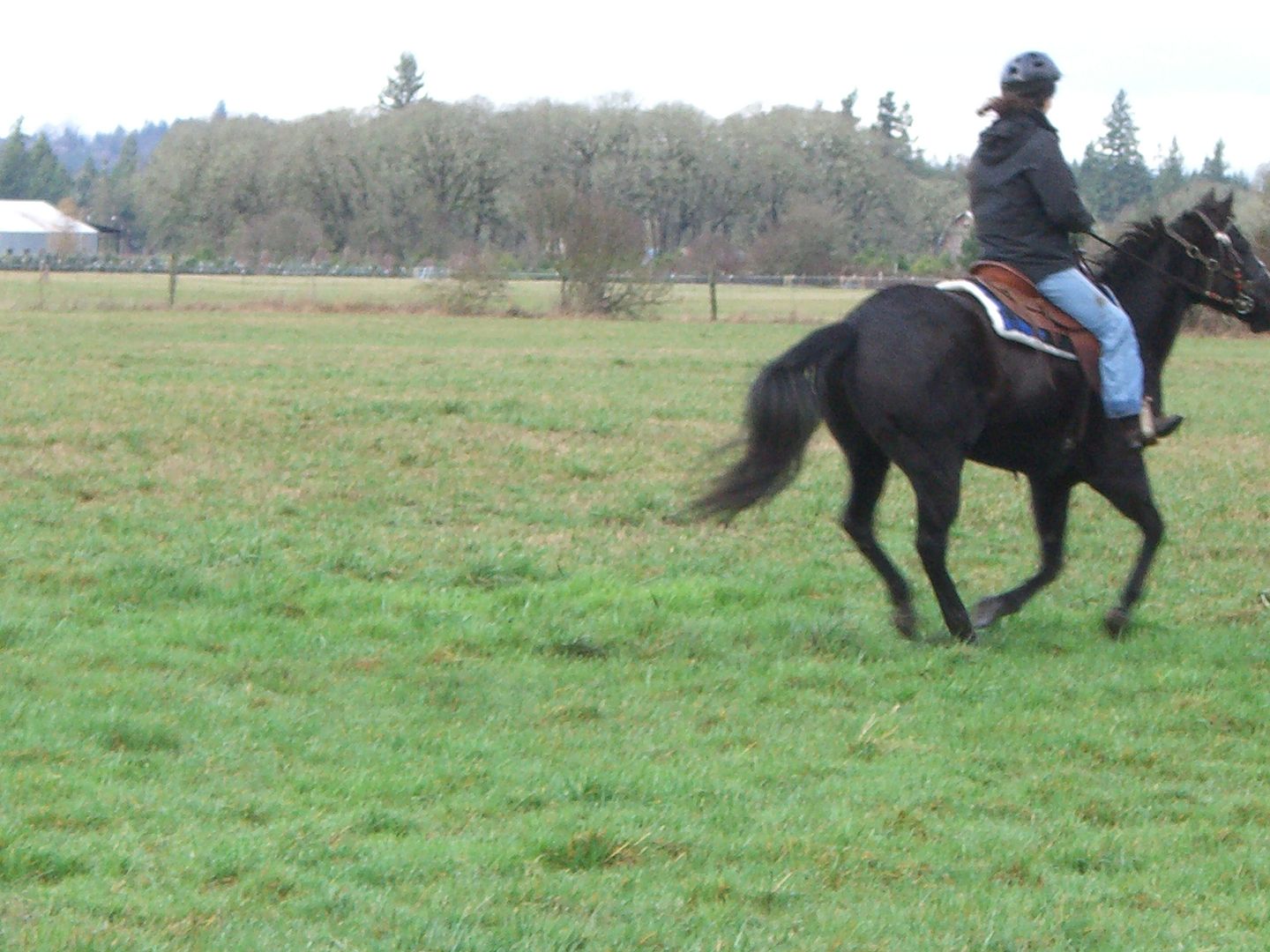 Jet was adopted in 2006 by Ashley

More to come soon! Stay warm!