Happy Thanksgiving from all of the Hytyme crew! We couldn't be more thankful for our long-time and our new supporters. There's been an amazing outpouring of support and donations these last few weeks. We definitely couldn't do it without all of your help.
A couple of long-time friends came out to the barns to bring blankets for Granny, Sue, Spendy, Shannon, and Chino. Debbie and Bonnie have been helping horses for many years, and they help all the horses and people they can. Plus, they work very closely with Scott Hanson at Sound Equine Options.
What great presents for our horses! Here are some pictures of everyone tucked snugly into their new blankets:
Spendy and Chino model their new looks
As usual, Peanut Butter Boy wants to be in on the activity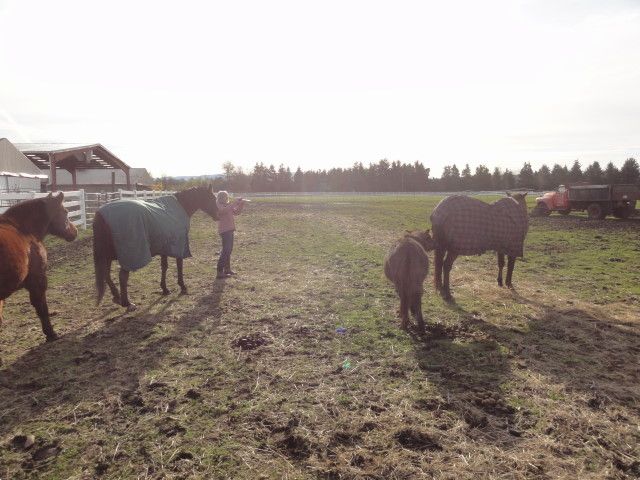 Spendy and Chino (with Buddy and Olivia lurking nearby).
Debbie, Bonnie, and Granny
Debbie and Bonnie, plus Rose, Spendy, and Smarty.
Shannon and her fashionable new winter coat
Thanks again, Debbie and Bonnie! What great gifts, and what warm and dry horses!
Thanks again, too, to all our horse sponsors. Expect some mail from your sponsored horse very soon!
We hope you all had wonderful Thanksgivings! More to come soon!