Here are some pictures of some of the recent Hytyme activities!
First up, the Walk For Laurie.
Katie Mae (aka Black Beauty) was a huge hit:
Katie Mae was also a great sport for pony rides:
Here are some pics of Hytyme friends and family during the Brain Tumor walk. This one prominently features Laurie and Nathan!
It was a beautiful day to be out walking along the banks of the Willamette for such a good cause. It was also wonderful to meet Laurie, Jim and Sherry's niece, among other friends and family.
Also, here are some pictures of the new round pen. Just for context, this new round pen is right inside the oldies' field. Atlas (his owner brought him by for a visit), and Devon modeled the new round pen for these pictures:
I'm sure there will be more round pen pictures to come!
During this hot week, Jim was busy filling in some of the low spots in the first barn. First, Jim got the dirt ready with his 39 year old Case backhoe. Then, Jim loaded the dirt into the GMC dumptruck--which is 22 years older than the backhoe. Both worked great!
Also this week, Vanessa and Alex were out to work with Spendy, Marquis, and Peanut Butter boy. All did quite nicely.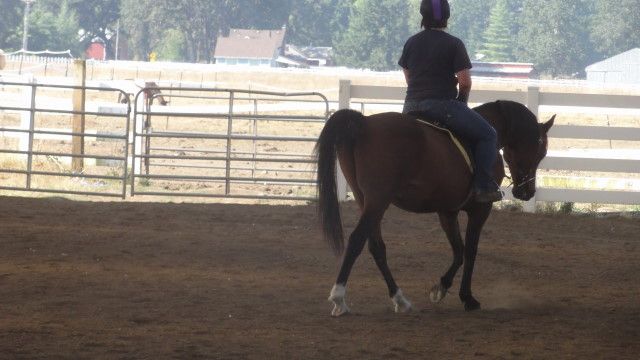 Marquis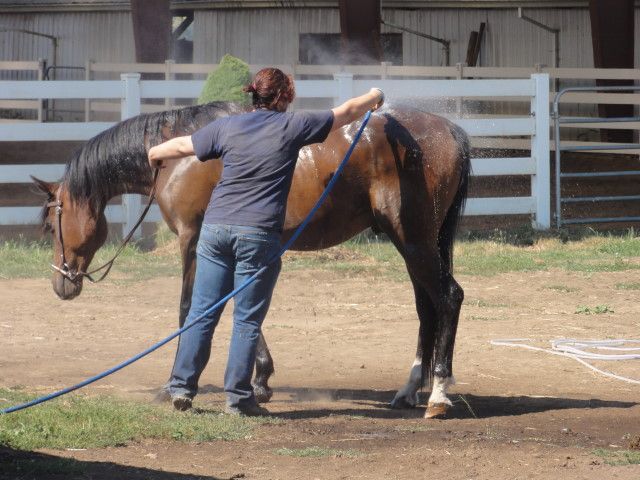 Marquis gets a bath!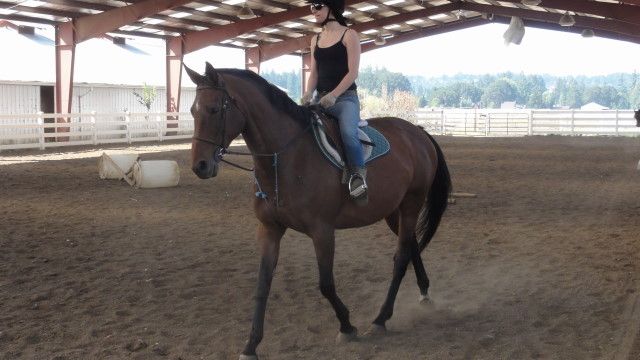 Spendy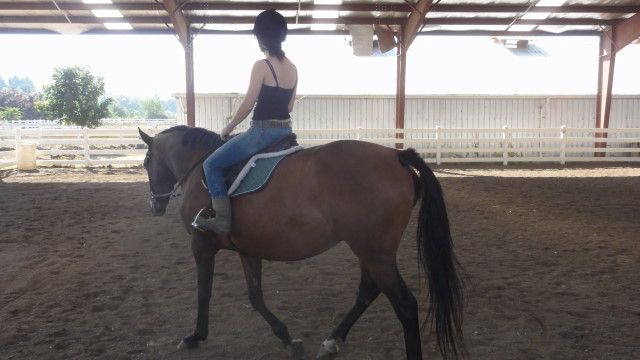 Spendy again
Also, our Facebook page has a list of horses for adoption. Check them out! If you are interested, contact us!
Here is the link: Available Horses!!
In upcoming news, on September 24th, the Eagle Creek Feed store is having a customer appreciation day. We'll be bringing a horse who is ready for adoption! They'll be having a raffle, and the proceeds will benefit the rescue. It should be a fun day!